Kim Hyun Joong in the blog!!!!
alamak!!! hati ku da berdetar da nie!!!
xmungkin ak jatuh cinte!!
nonsen la this feeling!!

OMG, it hard to deny it!!
Kim Hyun Joong, i have to confess my feeling to you..
KHJ , i really, really, really love u!!
hmm, i don't thing that u heard that..
no matter how i crazy on you, i know that it impossible for you to love me..
oh no..i'm really

now!!
how can i really crush on you??
but, it ok..i still can control it..
no matter how much i crush on you,
but Allah is still number one in my heart la KHJ!!
xpe la kalo x dpt KHJ po, sal kan my future husband
hndsome like you pon ok je..
KHJ, if one day you change you minds to accept me,
i'll be waiting for you!!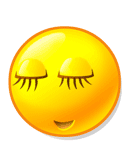 •.¸¸.•´¯`•.♥.•´¯`•

Kim Hyun Joong

•´¯`•.♥.•´¯`•.¸¸.•.
Click
HERE
for more information!!